Looking to capitalize on the benefits of online marketing but don't know where to begin? You're not alone. Here's my short but important list of must-have online marketing weapons that every business, from small and medium sized businesses to multi-client marketing agencies, should wield in the battle towards online domination.
1. SEOmoz 
Rand Fishkin's SEOmoz offers customers a complete suite of tools which are essential for monitoring everything from rank and on-page performance to competitive analysis and social campaigns. I recommend the pro subscription ($99/month), which isn't just a must-have reporting tool but a virtually endless resource center with their 250k+ SEOmoz Community and expansive list of resources including webinars, white papers, forums and more.
 2. Whitespark Local Citation Finder
Darren Shaw's Whitespark offers both software and services to help you reach your online marketing goals.  Such tools include one of my favorites, their Local Citation Finder. Citations should play a critical role in any search engine optimization strategy and Whitespark's Local Citation Finder makes it easier than ever to identify citation opportunities for any business vertical on high ranking and influential sites. Identifying citation opportunities is hard and this service alone would make it on my list of must-haves but Whitespark takes it one step further by giving each user a unique dashboard, perfect for managing one or many businesses which literally changes the game in building citations for your small business or agency. 
Some other great tools by Whitespark
3. Place Page Optimization
Place pages are local business listings that include owner/customer submitted information about a business, including category, price, parking, hours of operation, etc. Most local place pages incorporate some kind of review or ranking element. Most place pages need to be confirmed by phone, text message, or snail mail.
Too often, businesses are misrepresented by outdated or incorrect information on their place pages.  If you aren't proactive about maintaining these pages, you're gambling with your reputation as unclaimed place pages are, for the most part, created and maintained by your good/bad customers or worst case, your competitors.
See some best practices on Local Place Page Optimization
Yelp – Free (Yelp Advertising Starts at $300/Month)
Everybody has an opinion on Yelp and if it's really worth investing in.  When I say "investing", I'm not talking about a monetary investment.  I'm talking about a time expenditure spent on cultivating positive reviews, following up on negative reviews, and implementing standard practices to maximize review opportunities.  If you don't think it's worth it, read my post on Yelp ROI.  What if a good Yelp ranking could literally mean a $100k+ boost to your online revenue? 
Google+ Local – Free
Perhaps the most important place page to optimize is Google+ Local.  The reason? Google is still the most widely used search engine, constituting about 80% of total search volume – Search Engine Land. Naturally, Google plays favorites by showcasing G+ and G+ Local page profiles above nonparticipating businesses.  Still not convinced? Check out some more reasons to optimize your Google+ Local Page.
Claim your G+ Local Page now
Bing Local – Free
You certainly don't want to miss out on any search traffic coming from Bing.  Here are 10 tips on how to optimize your Bing Local Page – Search Engine Land.
Yahoo Local – Free (Enhanced $9.95/Month)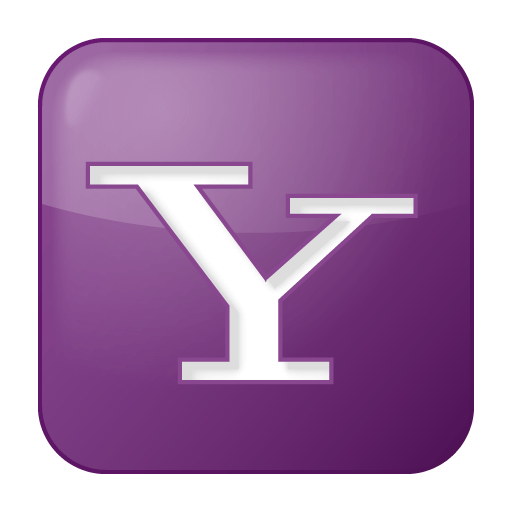 Another base to cover. There are two options when signing up for Yahoo Local.  You can choose between Basic (free) and Enhanced ($9.95/month).  I've never used the enhanced version and unless you feel overly compelled to try it out, I think the basic version is just fine. With the enhanced listing you get these additional features:
Business tagline
Up to 10 photos
Detailed business description
4. Bizible – Free 30 Day Trial (Starts at $49/Month after that)
Thanks to Bizible, John Wanamaker, the father of modern advertising and early marketing trailblazer, can finally rest easy. You know him... he was the one who said, "I know that half of my advertising dollars are wasted … I just don't know which half."
Tracking your online effort is just as, if not more, important than making any effort at all. Bizible is a brand new tool that tracks online success in revenue dollars or ROI.  It doesn't matter if you close business offline via phone, walk-ins, or in-person meetings. Bizible's patent-pending technology tracks your customers back to the exact online source and keyword they used to find your business.  Finally business owners and marketing agencies are empowered to understand exactly what's working in a way far more relevant than clicks, traffic, impressions, and rank.
Read more about Bizible for agencies
Read more about Bizible for small business 
5. Podcasts & RSS
Staying current with the latest developments in the local SEO world has been critical to my success.  Here's a list of my favorite quick and digestible resources for relevant content.  Add these to your RSS and podcast feeders.
- Andrew Shotland's Blog on Local SEO Guide – Local SEO pioneer and expert persona
- Neil Patel's Blog on QuickSprout – Web influencer and entrepreneur
- Search Engine Land – Almost too much great content.  I suggest you skim for authors you like and subscribe accordingly
- Stitcher Internet Radio – A great resource for virtually anything.  My personal tech favorites are SEO Rockstars and TWiT (This Week in Tech)
- e-Webstyle Podcast – Informative and entertaining podcast on everything SEO